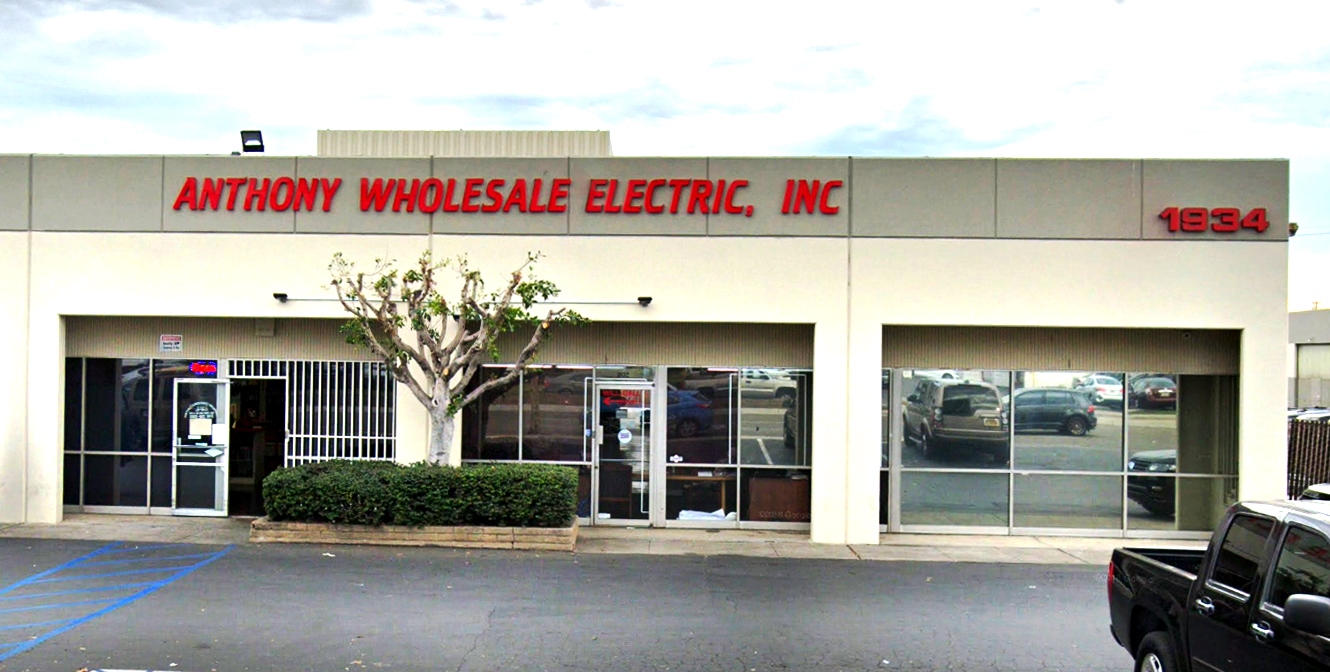 Anthony Wholesale Electric Inc. (AWE) has been providing quality service and products for the electrical industry since 1985 and is a respected business in the community. Centrally located near the intersection of the 5 and 55 freeways in Santa Ana, California, our warehouses are stocked with the highest quality electrical equipment available.
We carry a full line of products at very competitive prices. Our fleet of six trucks ensure same-day delivery on in-stock products, and as always, we offer the finest service in the state.
We have anything you need to make your jobs a success, and with the speed and accuracy that you won't find at many of our competitors. Our goal is to build lasting relationships with great customers and strive to exceed their expectations on every project.
SERVICES WE PROVIDE
Full-Service, Centrally Located Store
Commercial Lighting Department
Commercial Supply Division
Electricians and Contractor Sales
Business To Business Sales
Service Guarantees
Same Day Deliveries & Pick Up
Guaranteed Best Pricing
Convenient Hours: M-F 6 am – 5 pm, Sat – Sun Closed
And many more…
DELIVERY SERVICES
Delivery Service Available in all of Orange County, San Diego and Los Angeles County. We even deliver out of state.
If you have any questions please contact us directly at (714) 258-2003 or via email at Sales@AnthonyWholesale.com, and one of our Customer Service Representatives will be happy to assist you.